Corner

Fireplace

Corner fireplaces reflect the love and obsession to transparency, fire and light . With their stunning combination of strength, clean lines, and heat, corner fireplaces offer a unique aesthetic as well as a functional multi-side view of the flame that lets in light, visually linking different sides of the home or space and making small spaces feel bigger.

The linear gas corner fireplace can be specified as a Left corner , Right corner , Double Corner ( bay design ) or a Peninsula design that can be used as a room divider and a fireplace.

All of Flare's corner fireplaces can be specified with either a 16″ or a 24″ glass opening . The tall glass opening allows for a better viewing angle to the flame and gives you the option to install the fireplace at a lower point on the wall or in the corner. All of the Flare corner fireplace implement the Cool Touch Wall technology that a TV or shelving system can be hung above it, regardless of the material.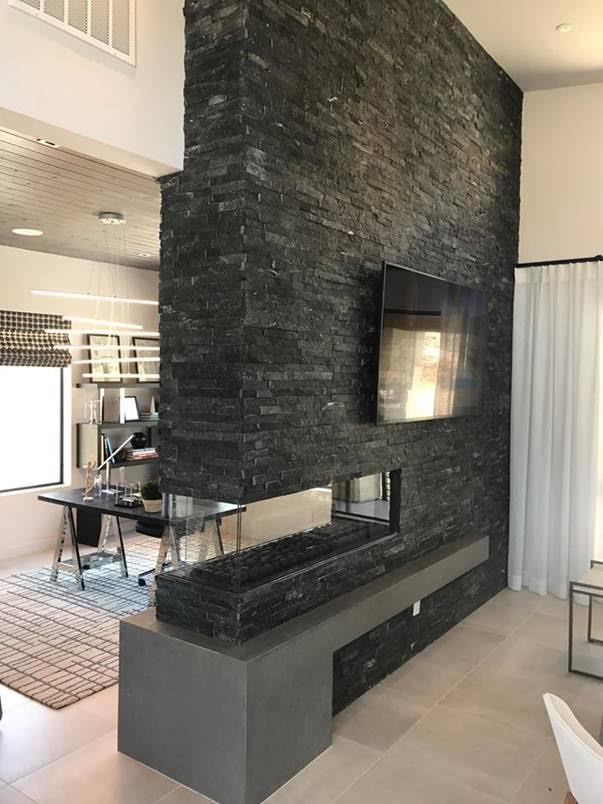 All of the Flare Fireplace corner gas fireplaces are direct vent and design to vent out of the house with a vertical termination cap or horizontal. Power vent option is also available for spaces in which natural venting is not possible.
Corner fireplaces features
Tall glass opening , available in 16″ or 24″ for improved and increased viewing angle to the flame.
LED options inside the fire-box, to enhance the flame natural color
Glass-to-glass corner connection with no metal frame to connect the corner . Frameless look !
Modern linear design.
Cool Touch Glass heat barrier.
Traditional & Modern Media options.
Fireplace length 25″ – 100″.