Flare Double Corner Fireplace – Bay Linear Fireplace
Frameless Flare
Double Corner

Modern Fireplace Is Available In 8 Different Length 16″ Or 24″ Opening
The modern fireplace has been reinvented with amazing new corner fireplace units. With multiple viewing angles, you can enjoy your left, right or double corner fireplace in any room, from almost any perspective. Thanks to an amazing glass-to-glass technology, you aren't hindered by unsightly metal bars or large frames. This gives you a crystal-clear line of sight to the flame— no matter where you are in the room.
The new double corner fireplace, with it's minimalist modern design, is installed next to a wall, as opposed to the more traditional in-wall installation. This is due to the three-sided frame-less design . This allows for a fast & easy installation, needing to only build above the fireplace.
With projects ranging from smaller bathrooms & kitchens, to larger living spaces, or hotel lobbies and restaurants, it is even more important to offer an extensive range of lengths, and glass heights. Flare's corner units come in 16″ & 24″ high viewing windows, and lengths of 30″ – 160″, making it the most versatile direct vent fireplace on the market.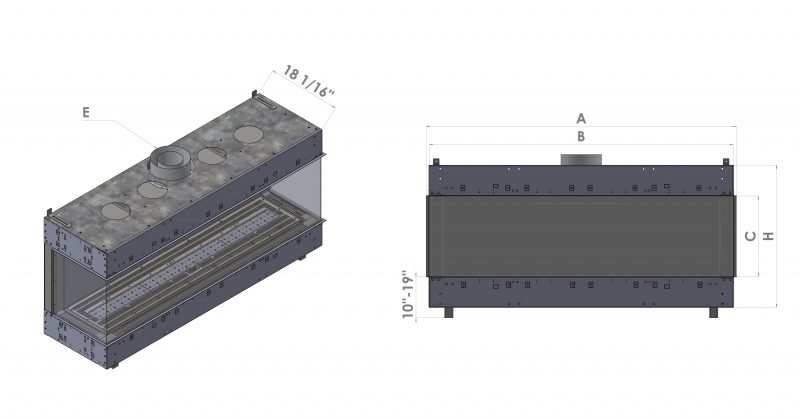 Model name reflects approximate fireplace size (A)
Model-H means High glass, 24″ (C), Model-EH means Extra High glass, 30″ (C)
All units are certified and

approved by CSA

to be installed in North America,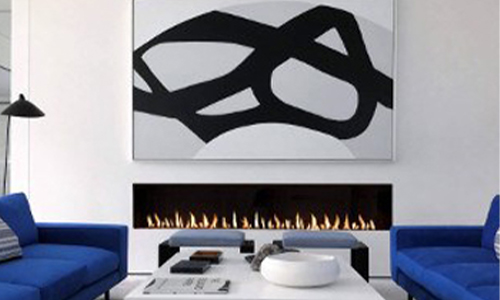 Linear Design
The linear direct vent fireplace is designed to appear longer across your space, creating the appearance of your fireplace hanging effortlessly in your wall. The term "linear fireplace" is used to describe the long rectangular glass opening and can be specified by length and glass height.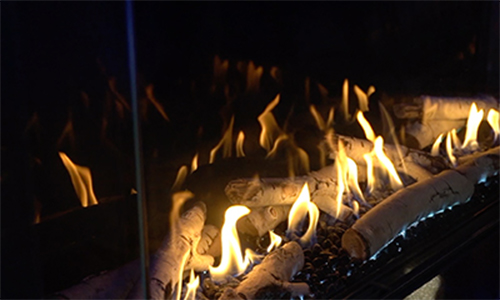 Ceramic Black Reflective Back
All Flare Fireplaces have the option to upgrade to a black ceramic Reflective Back panel. This panel adds depth by increasing the reflection of your flame and media on the back or sides of your fireplace.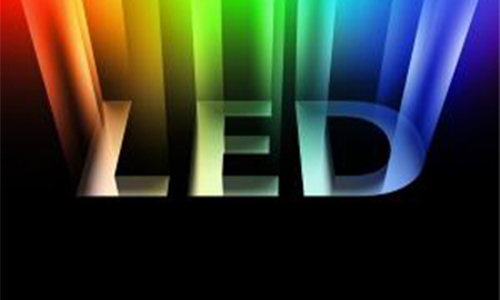 Multicolor LED Lighting
The optional multicolor LED kit lights up your firebox with any color in the spectrum using the included remote. Set the color and the memory will remember your choice each time you power the unit on or off. You can also power the lights independently to use the lights regardless of if the fireplace is on.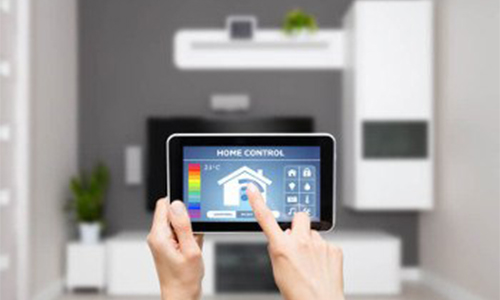 Home Automation
The modern electronic gas valves equipped on all Flare Fireplaces enable your fireplace to be integrated into a new or pre-existing home automation system. Using signal relays brought to the fireplace, you can control your Flare using your Home Automation hub to control turning your fireplace on and off.