Can a Flare linear fireplace be installed 1" from a covered combustible back wall?
No
The clearance to the covered combustible material is a minimum of 2 1/2". Covering the combustible material with non-combustible material does not reduce the minimum clearance required to the combustibles.
Clearance requirements:
2" to non-combustible
2 1/2" to combustible (and it must be covered)
Example: A non-combustible cement board is placed 2 inches from the back of the fireplace. The cement board used is 1/2 inch thick. Combustible material can be used behind cement board as it is a total of 2 1/2 inches ( 2" + ½" ) away from the back of the fireplace and is covered with a non- combustible.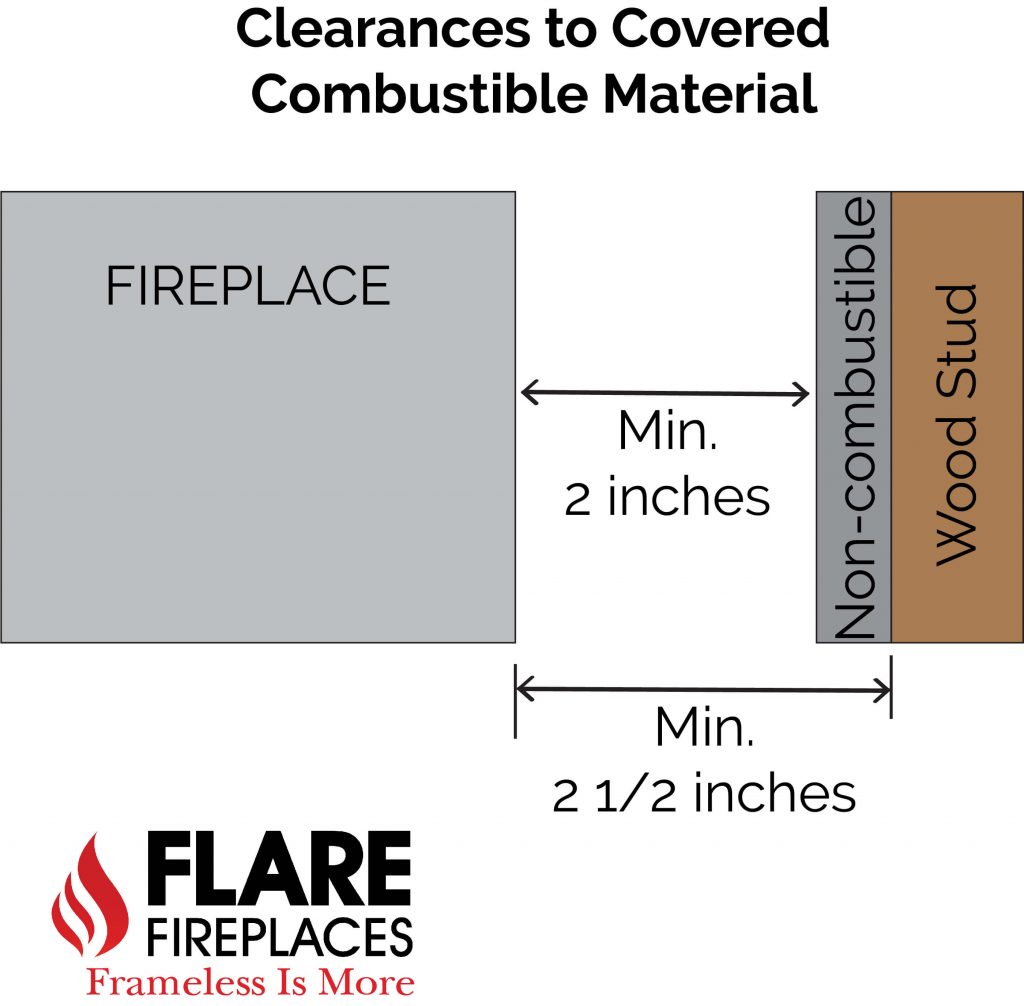 Please use the Flare install manual for more details