Flare Fireplaces Basic
Framing

Clearances
---
Clearances for your Flare Fireplace are paramount for the safe, long-term, sustainability of your fireplace & fireplace enclosure. Our fireplaces are remarkably efficient, so creating a safe distance from combustible materials is most important. Also, the clearance specifications are very important, so we are providing a basic guide to use when framing your Flare Fireplace.
***EVERY FLARE HAS DIFFERENT FRAMING REQUIREMENTS. FOR THAT REASON, ONLY USE THIS AS A CLEARANCES GUIDE, NOT A FRAMING TOOL***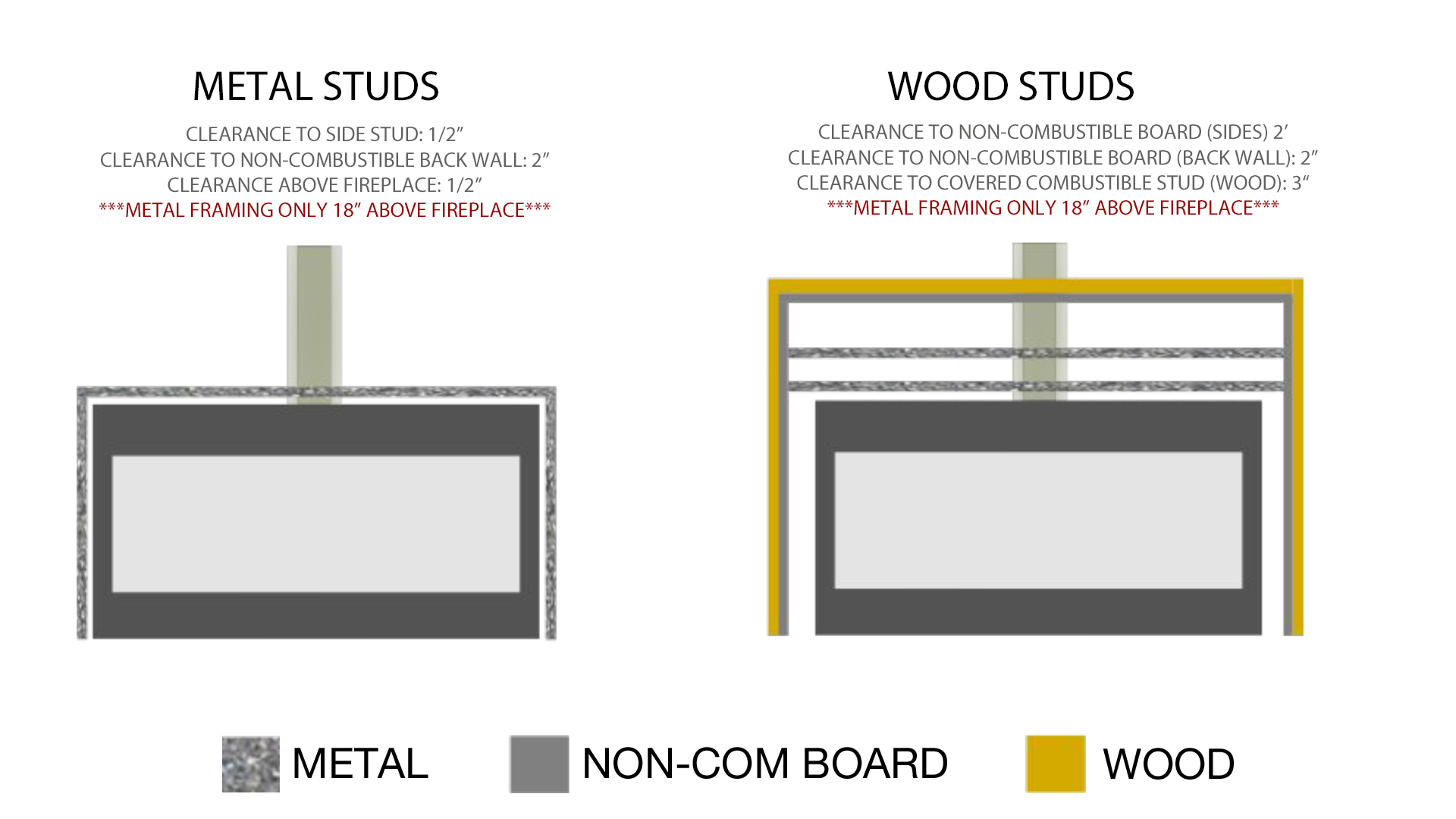 Most Importantly, for more information of Clearances please refer to the Flare Installation Manual.