FLARE FIREPLACES
REFLECTIVE BACK

PANEL

The Flare Fireplaces Reflective Back panel is an easy way to increase the visual space inside your fireplace. This is achieved by the added reflection produced from the back panel across your fireplace when it is on. Flare's reflective panel is made of high-temperature neoceram, similar to panels used in high quality cooktops. Because this feature can be added before or after the unit has been installed, you are able upgrade to the high quality panel at any time.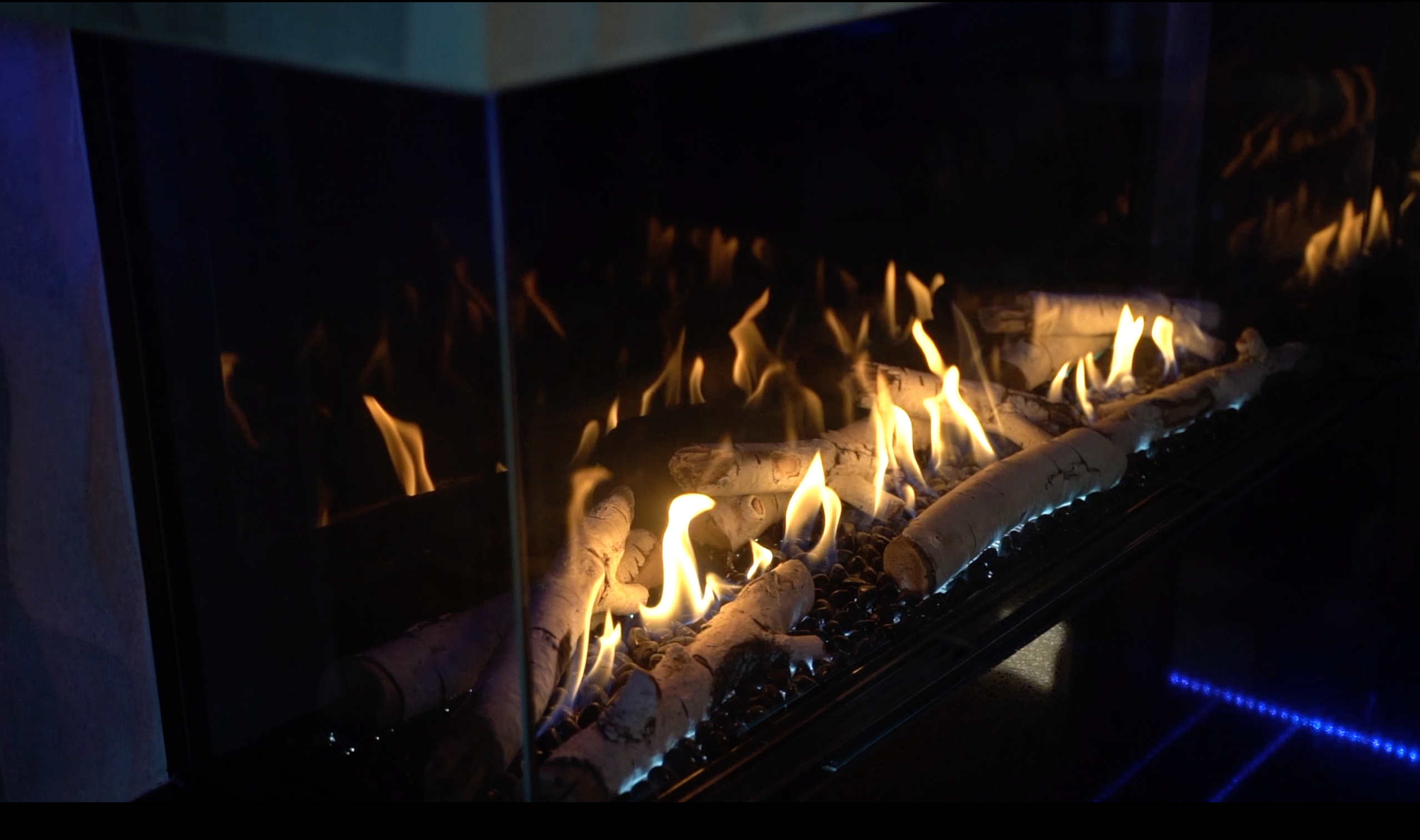 All Flare fireplaces ships standard with a matte black back. This option allows the fireplace media or RGB LED lighting to take center stage during fireplace operation. By upgrading to our high quality Reflective Back panel you're able to create a reflection of the flame and media visible while the fireplace is running. When the Fireplace is turned off, the back panel will appear as if it has a satin black finish. This allows for a gorgeous look both while the fireplace is operating, and when it is turned off. This added depth can also be enhanced by including the same high quality panels on the sides of your Flare. Perfect for a See Through, Left, Right, or Passage style fireplace.
WITH OR WITHOUT REFLECTIVE PANEL
Determine if adding the Flare Reflective Back is a feature you are interested in by examining the images showing a fireplace burning with and without our reflective panel below.