Full Lineup of Fireplaces with Double Glass Option
A Frameless Solution for Residential or Commercial Use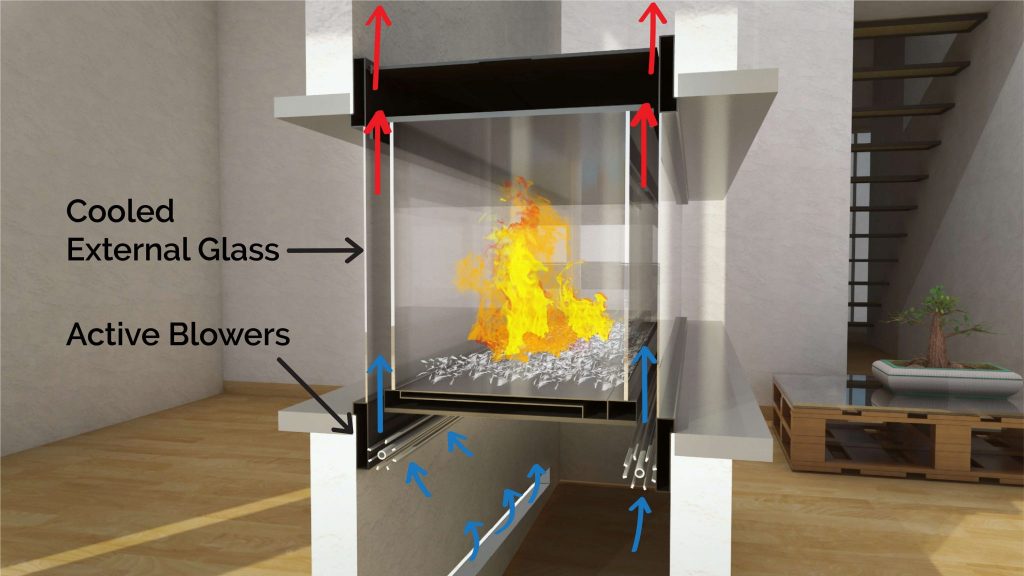 As part of an effort to make our fireplaces safer, Flare Fireplaces is offering our full line of products with double glass technology. In this design, air cools the external glass with the help of built-in blowers, significantly reducing it to a temperature that it is safe for a brief touch.
The fireplace efficiency and heating characteristics are maintained with a sleek, external look, free of any protective screen.
The Flare Double Glass option does not require power venting, keeping installation simple and cost low.