QUICK TOUCH
DOUBLE GLASS

SAFETY BARRIER
For that crystal clear viewing window, the
Flare

Fireplaces Quick Touch

Double Glass

safety barrier operates perfectly in commercial or residential applications. We build every

Double Glass

equipped

Flare

Fireplace with safety and ultimate visibility in mind.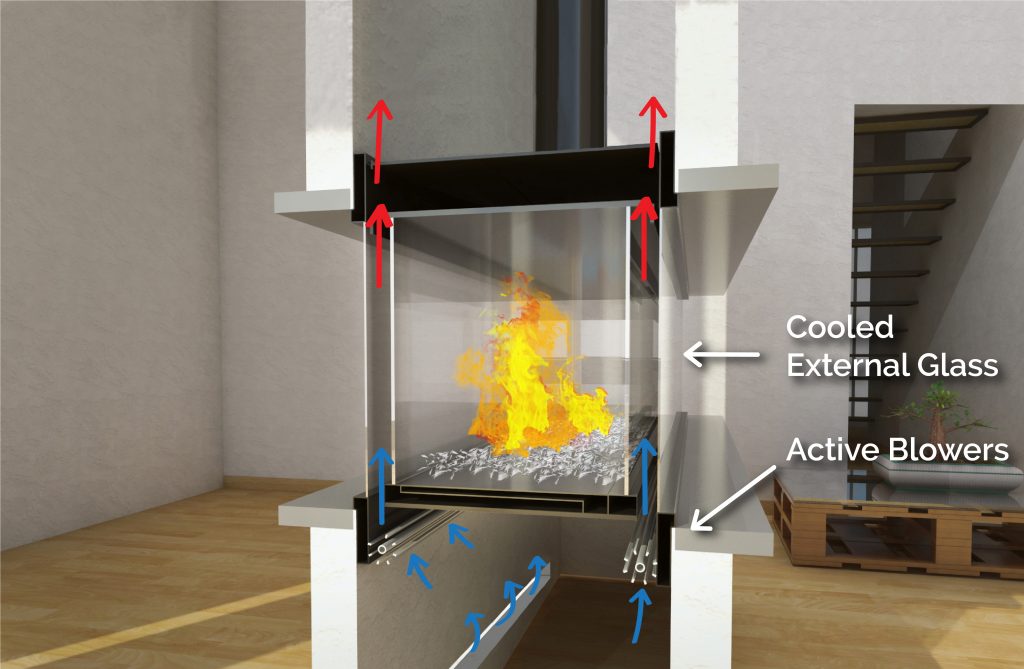 With
Flare

Fireplaces

Double Glass

design, the standard invisible mesh safety screen is replaced with a second pane of glass, creating an air-gap in between the two panes. Relatively quiet blower fans send cool air up between the two panes of glass, reducing the temperature of the outer glass to under 172 degrees, making it safe for a brief touch. The

Double Glass

feature does not change any external dimensions or framing requirements for the fireplace, nor does it require power venting. Eliminating the over complication created by adding a power vent and specialty pipe. Our commercial units come with

Double Glass

as a standard feature and will allow you to not only see the Flare difference, but touch it.
FLARE FIREPLACES

DOUBLE GLASS

EXPLAINED