Flare

Linear 

Fireplaces –

Modern

Fireplaces 
Frameless design for a seamless modern appearance.

Optional Multi-Color LEDs available.

3 Glass heights available for stunning windows to the flame.

60 Different Direct Vent Fireplaces with Natural Gas or Propane.
Advanced 3 Burner system, leaving no empty space in your fireplace.

Mount a TV above all of our fireplaces with Cool Wall Technology.

Beautiful Media Options: Fireglass, stones, driftwood, logs, & more. 

All Electric Ignition with Battery Backup on Safety Screen Units

Easy flame color control option for LPG & NG.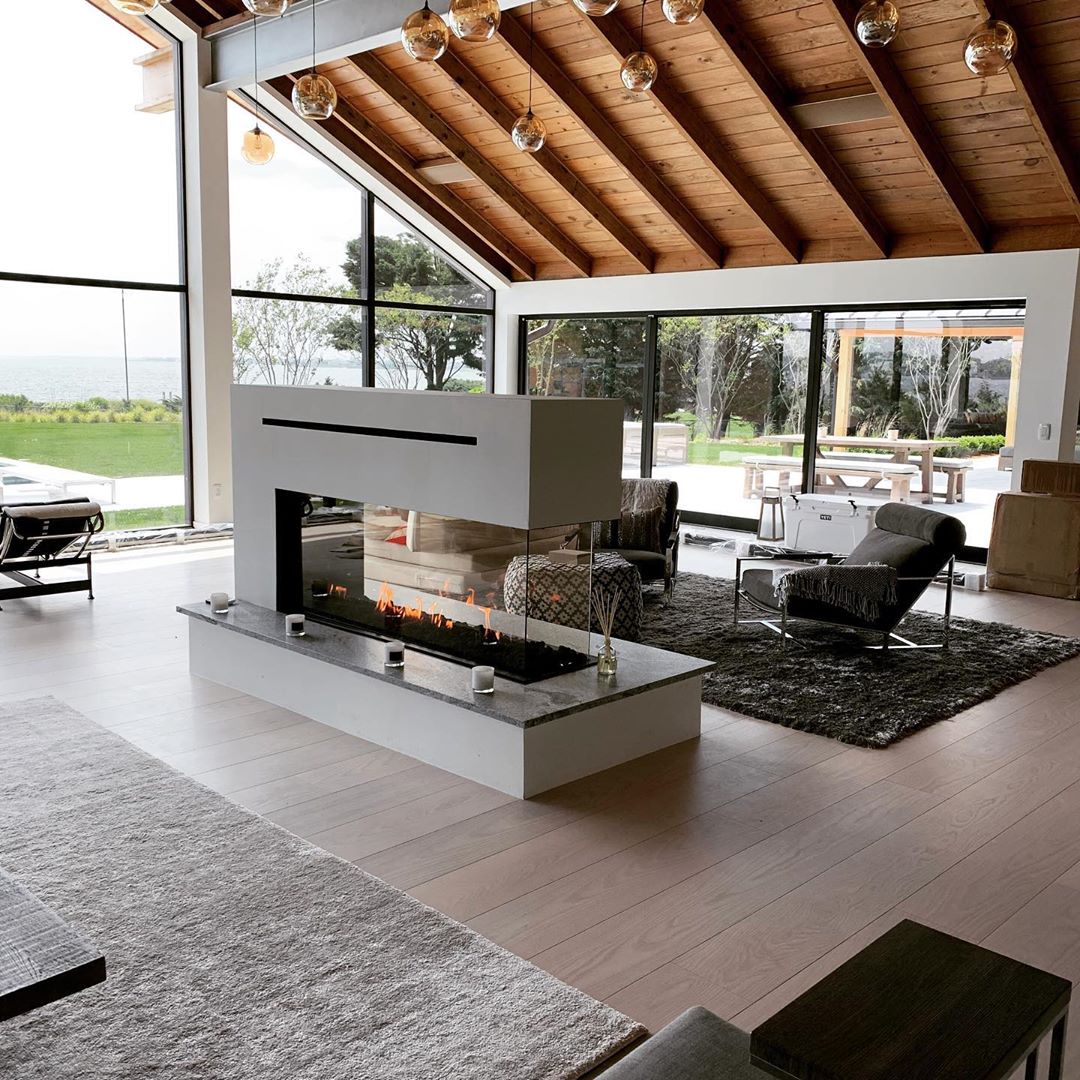 You're building a new home? Amazing! So much detail goes into a project like this. From lighting, flooring, hardware, finish outs and so much more. With all of that on your plate, the selections to be made, vendors to coordinate and tasks to manage while racing the clock, we thought it would be best to share some of our tips and tricks to make the walk through for you Flare Fireplace as simple as humanly possible.
First things first. Where do you want this fireplace to go? Flare fireplaces are linear gas fireplaces. Because we don't require the use of heavy brick and mortar to create a cavity for the fire to occur in, they remain relatively light comparatively. Great for placement on any story of your home, in a renovated high-rise penthouse or even in a basement if needed! With our adjustable telescoping legs, you can also choose where you want to see your fire floating in the wall between 10 and 19 inches off the floor. Have 12 FT ceilings? Looking for a window between rooms and want it higher? You can absolutely have a platform constructed to raise your firebox even higher. You are only limited by your creativity…