SIT V5 BOARD
EXTRA

FUSES

The new V5 SIT Control Boards are equipped with four fuses. Two active fuses, and two extra fuses stored in the lid to be used in the event of a short. Each fuse maintains a unique value, represented by the sticker it is placed next to. See an example below.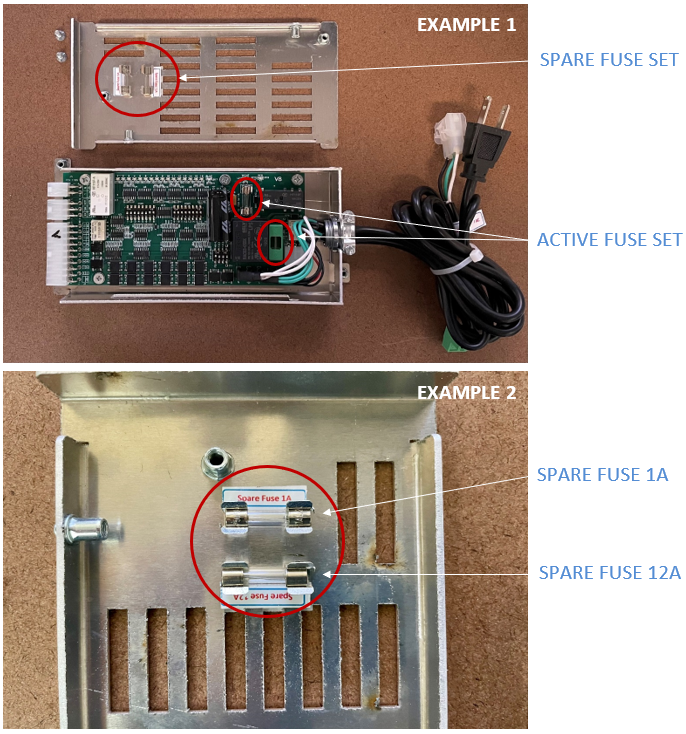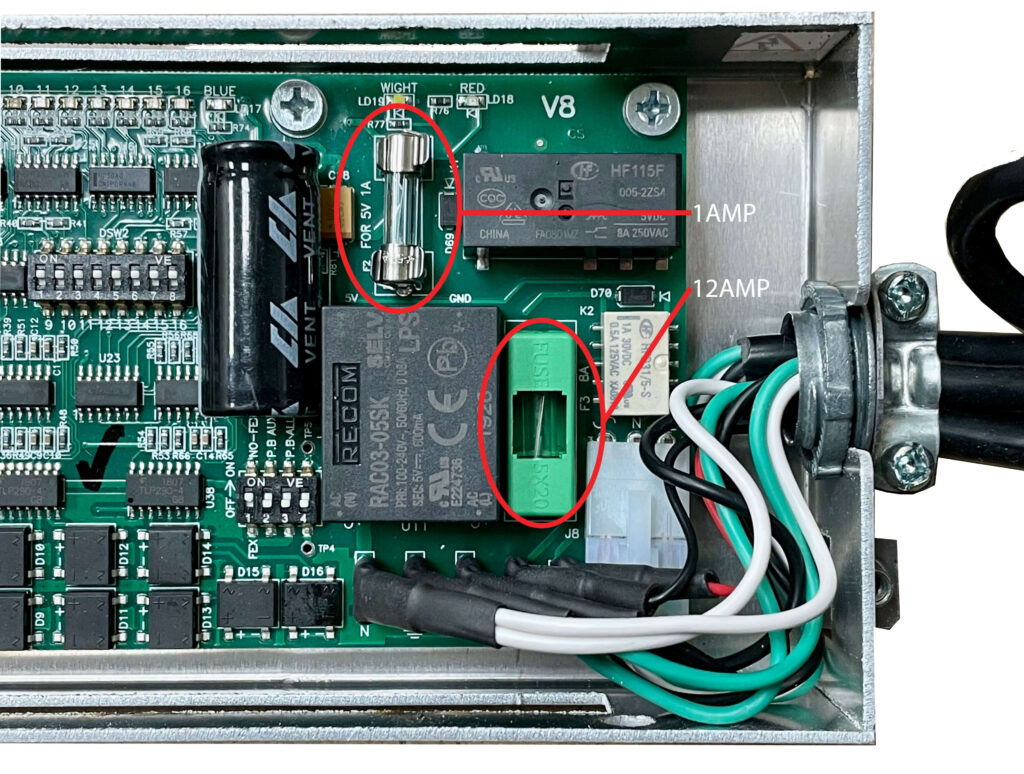 SYMPTOMS FOR TROUBLESHOOTING
Below are common scenarios in which you'd need to potentially swap the fuses found in your V5 Sit Control Board.
After pressing the power button on the handheld remote your ignition sequence does not begin and your V5 SIT Control Board does not show a RED, WHITE, BLUE, or FAN lights. This is shown as a failed ignition sequence where you Flare Fireplace will not spark, and any aux fans will not activate as normal.