FLARE FIREPLACES HOME

AUTOMATION
Flare Fireplaces has built in the ability to connect your valve system to any home automation hub. This allows the user to turn their fireplace on or off using more than the included remote or wall switch. Simplifying operation and allowing intelligent control over your Flare.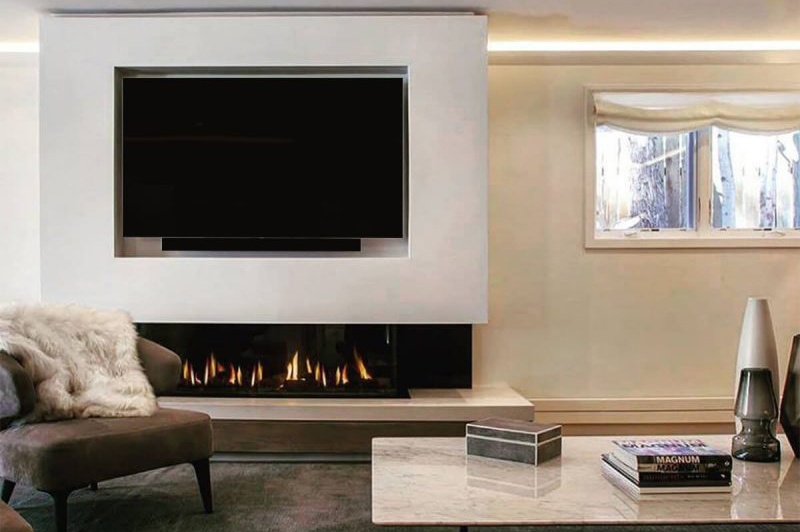 The valve system Flare ships with each indoor fireplace is equipped with a wall switch used to control the on and off functionality of the fireplace. To connect your Flare Fireplace to a new or existing home automation system you would remove the physical switch, using the cables connected to this switch to tie into your home automation hub.
The new Flare Fireplaces Home automation integration removes the need for a Wi-Fi adapter and improves reliability by implementing a direct cabled connection to your home automation hub, reducing complexity for integration. This integration will also allow you to use the already setup 3rd party applications your hub supports.
NOTE FROM

FLARE

FIREPLACES
Do not control your Flare Fireplace from outside of the home using an externally connected device. Only operate your Flare Fireplace when you have a line of sight to the fireplace turning on and off.