Flare Fireplaces – 
Power Vent

System
Flare frameless, linear fireplace with optional inline power vent system
Making the impossible possible
Flare Fireplaces inline power vent system is an optional feature for all 60 of our fireplaces. With the Power Vent System you can install a fireplace almost anywhere, without the need for a vertical vent run out of the top of the firebox. The system is also designed for extremely long horizontal runs.
The PV system allows venting to run up to 100 feet from the fireplace to a roof or outside wall and is suitable for both commercial and residential use. It allows up to six 90-degree elbows and vent runs up to 5 feet below the fireplace.
The Flare Fireplaces Power Vent System uses the revolutionary DuraVent 3×5 vent, UL1738 approved with proprietary twist-lock connection that eliminates the use of clamps or mechanical fasteners and saves installation time.
The 3×5 ( Diameters 3″ inner and 5″ outer ) vent is the only concentric vent system to incorporate o-rings on the inner wall and outer casing to prevent exhaust or combustion air leakage.
Installation Documentation:
Venting: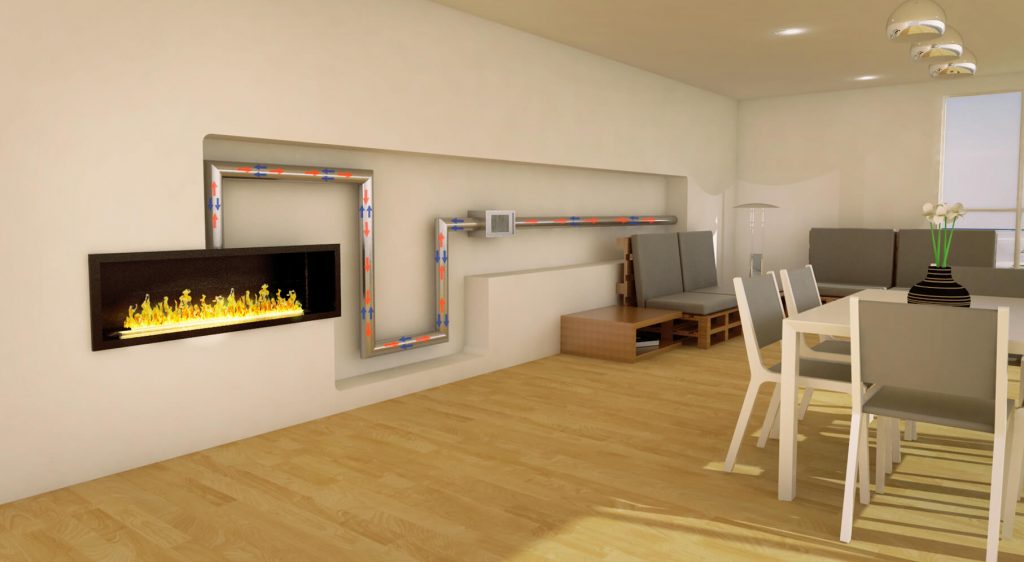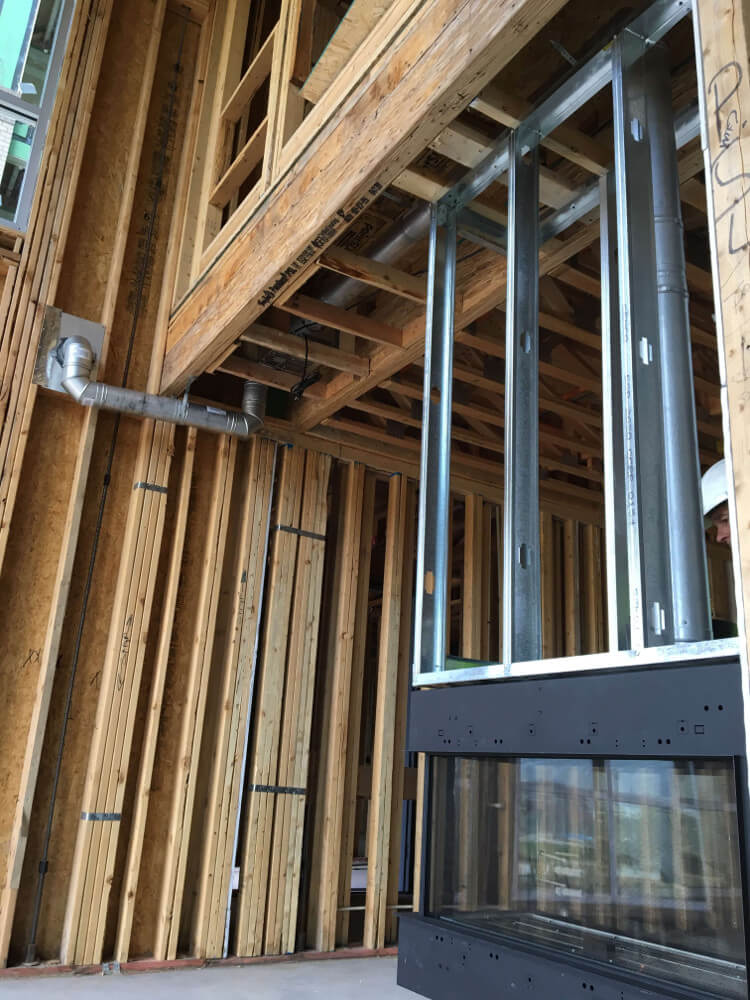 Flare-RD-45 installation with PV system and DuraVent 3×5 vent