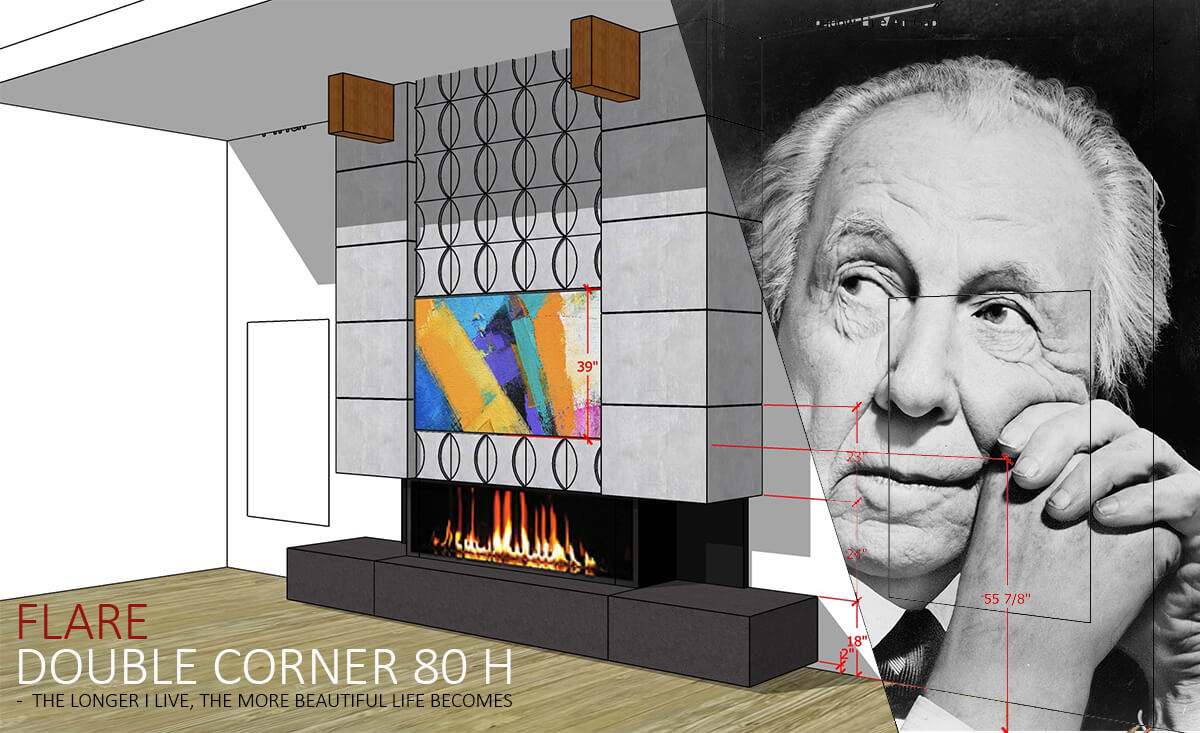 Fireplaces were a constant and dominant feature of Frank Lloyd Wright's homes. In all, he designed more than one thousand, each meant to anchor the home architecturally and spiritually. With the inclusion of the
Flare Double Corner Direct Vent Fireplace,

we were able to tie together the two powerful ideals Frank believed gave a fireplace and space, life.
—————————————————————————————————————————————————————————–
This Modern Mid-Century home-remodel all started with a conversation, and a concept. By recognizing the current fireplace didn't speak the design language of the rest of the home, we took to identifying a fireplace style that exponentially increased the firebox viewing potential. By having three glass faces, the

Flare Double Corner Fireplace

showcases the natural flame from almost any angle. Creating a room where the heart of the home can be enjoyed from any perspective.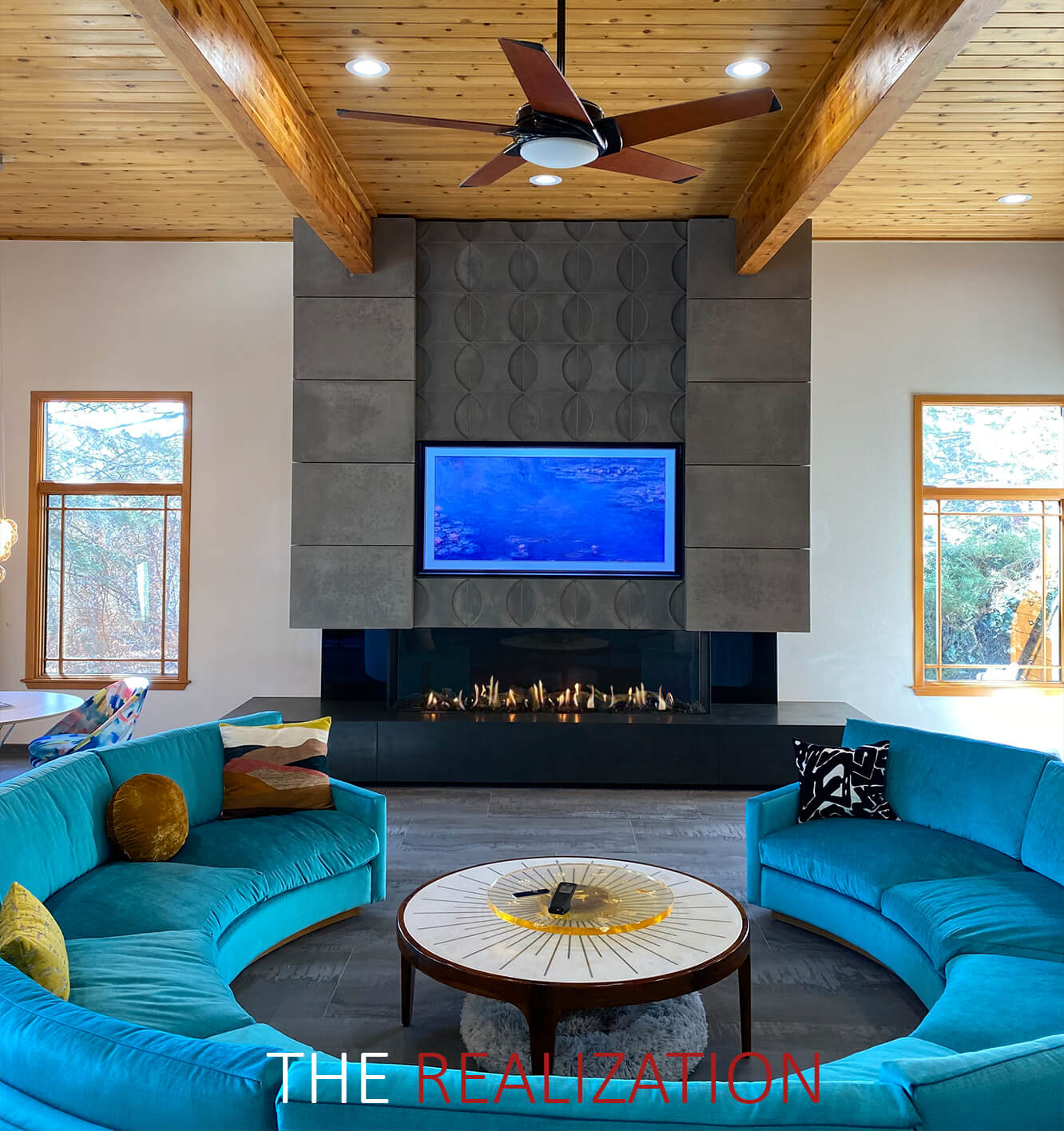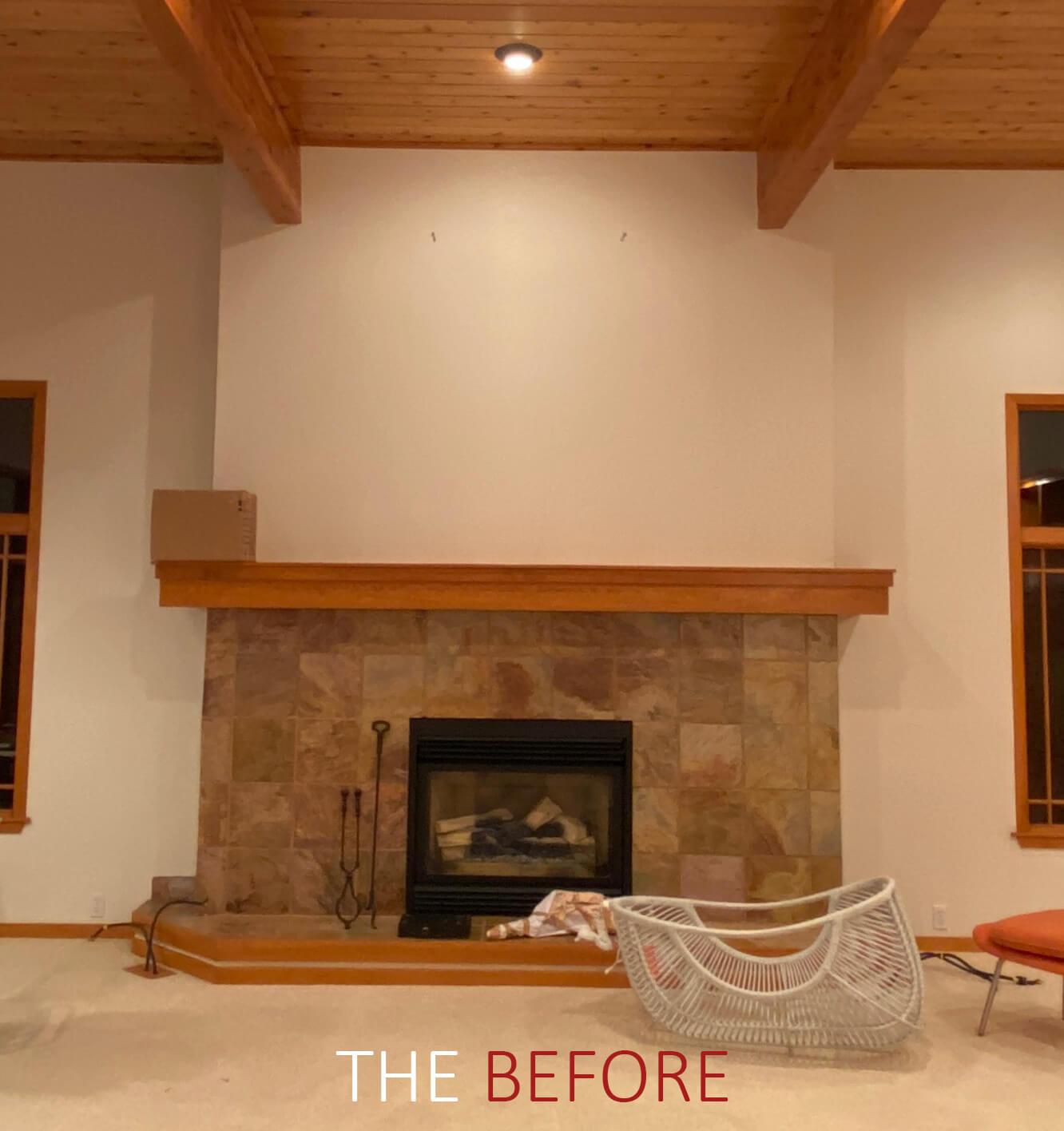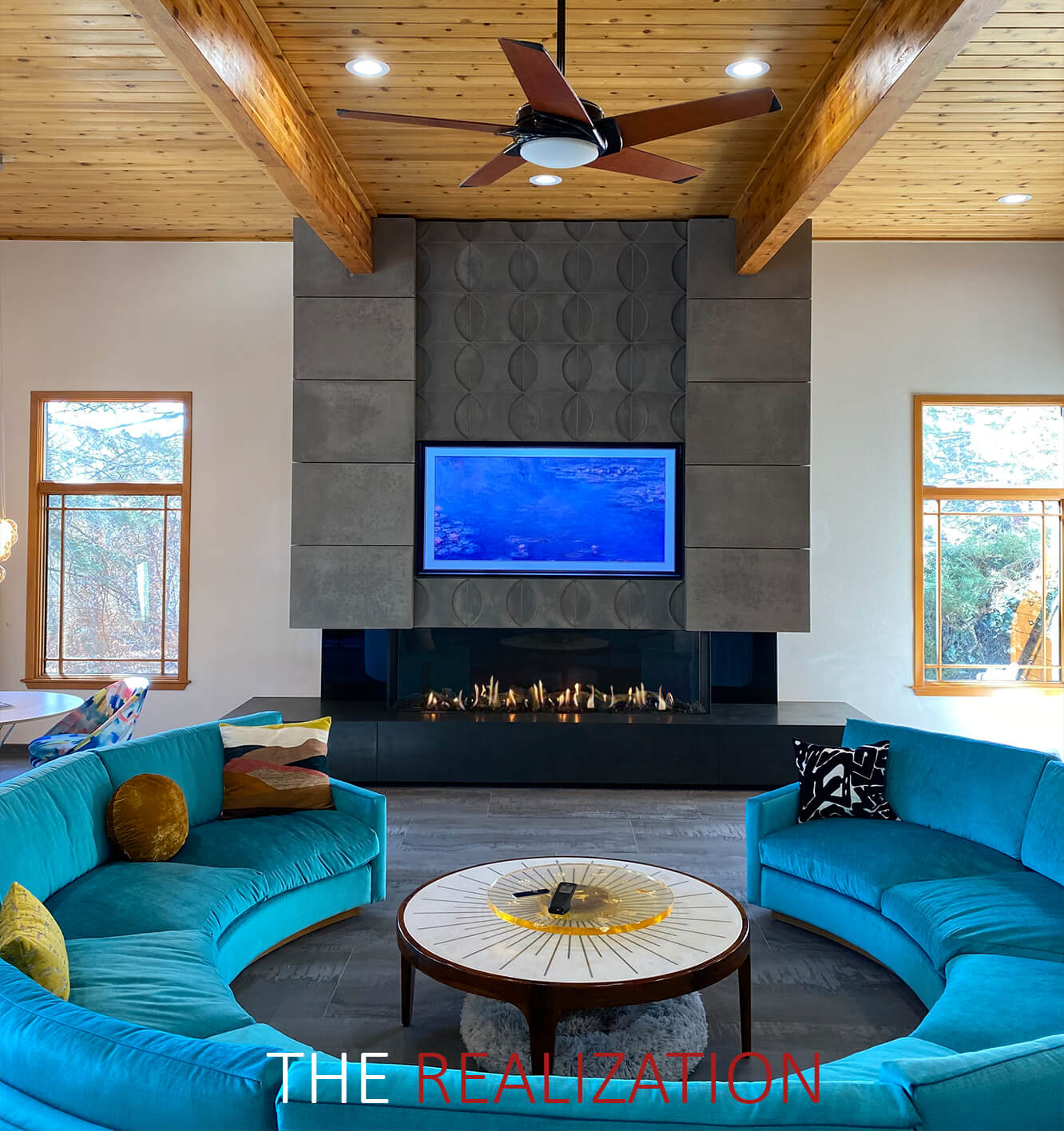 —————————————————————————————————————————————————————————– ——————————————- ————————— For more information on this project please contact Distinctive Mantel Designs in Denver, Colorado. Their team of fireplace experts is ready to help with all of your Flare Fireplace project needs. Click here to schedule an appointment and begin bringing your space to life with a Flare Fireplace.