Fireplace gas type conversion  – NG to LPG
All Flare Fireplaces can be converted from NG to LPG. Fireplace orders should include the gas type, NG or LPG so no conversion is needed. In case a gas conversion is needs to be done, use the procedure below.
Please note , Flare Fireplace gas type conversation should only be done by authorized technicians  . Contact Flare Fireplaces for details on your unit valve pressure setting (step 4). Gas convection done by unauthorized technician will void the Flare Fireplace warranty.
Use pictures below and manual for more information. Gas conversion kit should be ordered from Flare Fireplaces prior to starting the procedure.
Optional – Lay fireplace on its back to allow easy access to bottom of the unit.
Replace burner Orifice.
Replace pilot Orifice.
Close air shutter.
Adjust BTU on the gas valve.
See example below :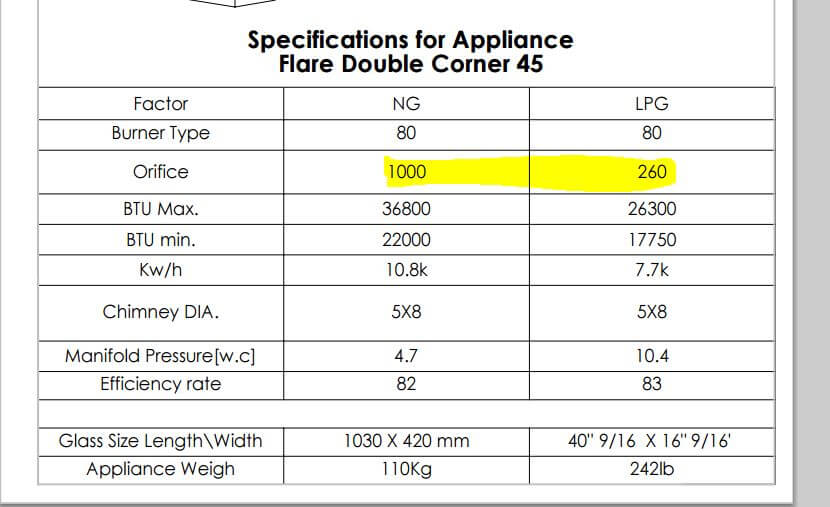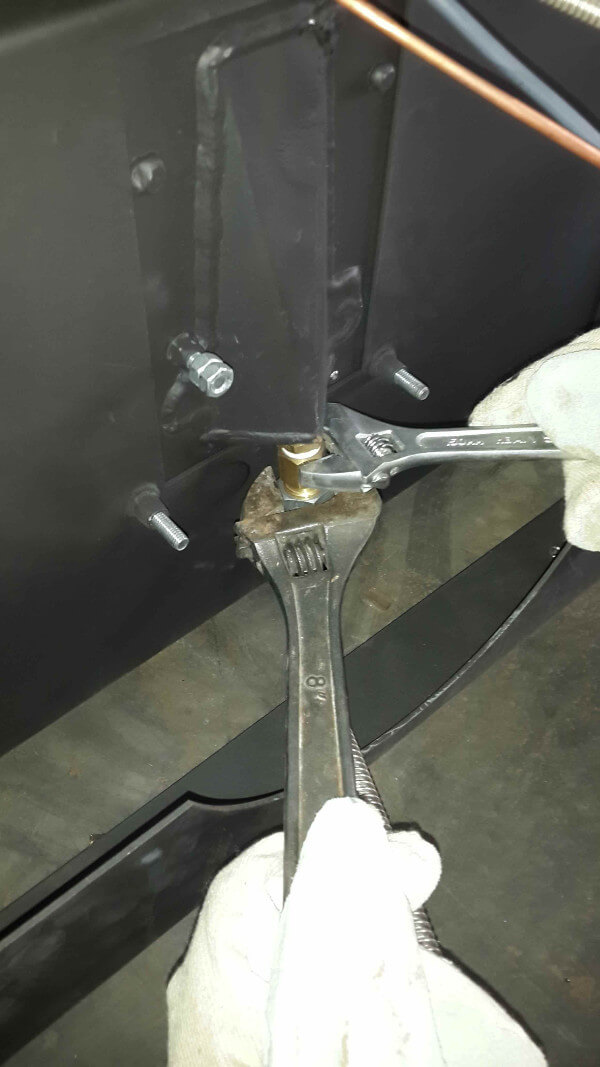 2.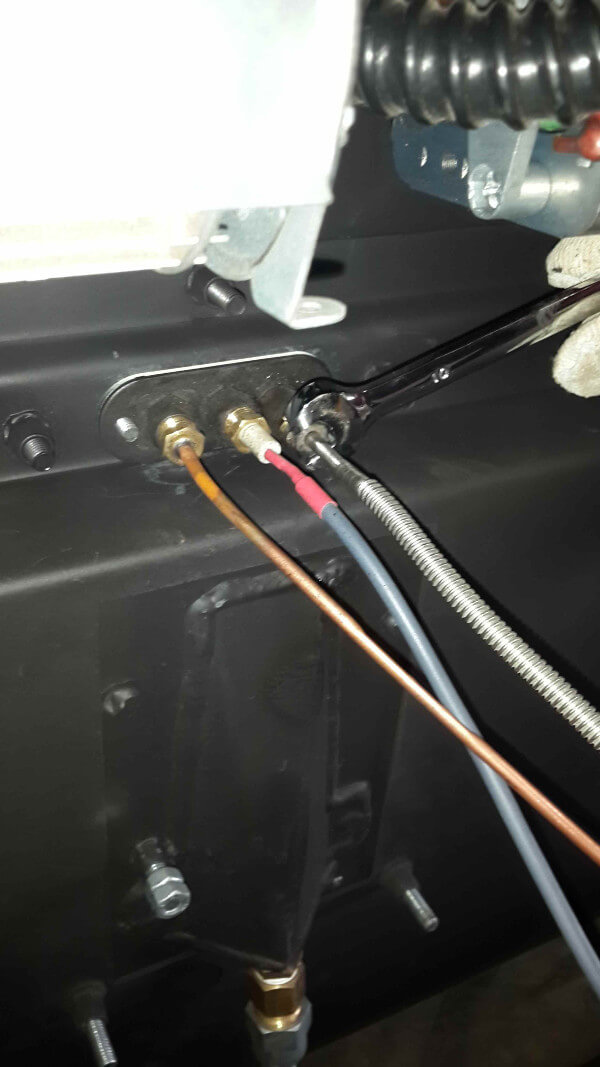 3.