*** Please consult specific unit spec sheet listed on PRODUCTS page of website to confirm proper orifice sizing prior to conversion or replacing orifice ***
Fireplace gas type conversion– NG to LPG- Orifice replacement
Flare Fireplaces can be easily converted from NG to LPG. When you place your order for a fireplace, include the gas type, NG or LPG so no conversion is necessary. The procedure below can be followed in the event a gas conversion is needed to be done.
Please note: only Authorized Flare Technicians will convert units from NG to LPN, therefore, gas conversion done by any unauthorized technicians will void the Flare Fireplace warranty. Contact Flare Fireplaces for details on your unit valve pressure setting (step 8).
Use the pictures below and Flare Install Manual to gather additional information. Gas conversion kit should be ordered from Flare Fireplaces prior to starting this procedure.
First of all, be sure there is no gas being fed to your unit. Technicians must also remove power to any added features. As a result, your unit is safe to open closed lines.
Optional – Lay the unit on its back to gain easy access to the burner orifice.
1. Confirm the correct specs of the unit needing the conversion. On that specification sheet, the correct orifice size and manifold pressure are listed for the specific unit. Spec sheets are located on the products page.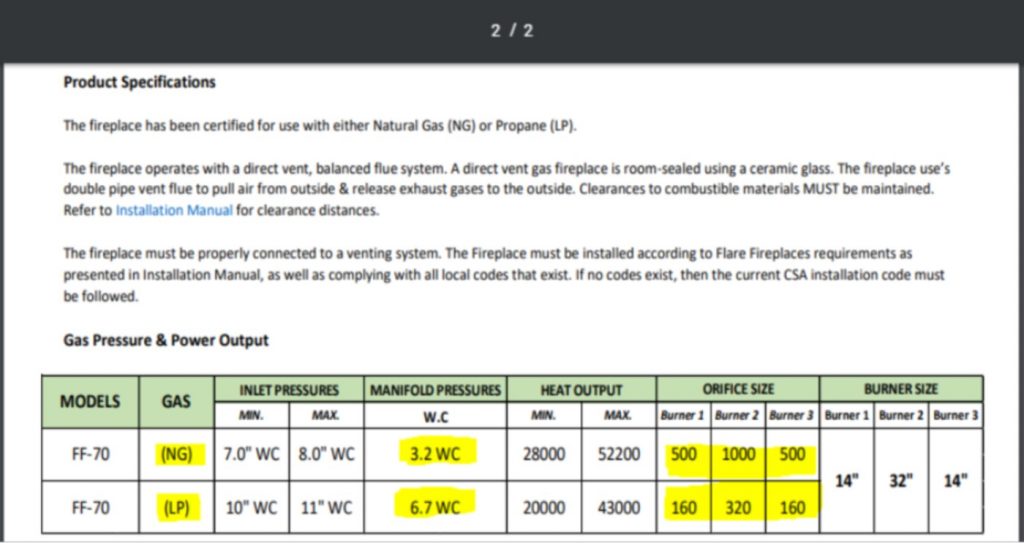 2. Remove burner Orifice. Be advised: Units 60″ and larger are equipped with 3 burners. All burner orifices will need to be changed in order to ensure safe operation of fireplace.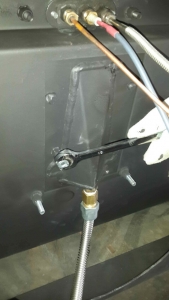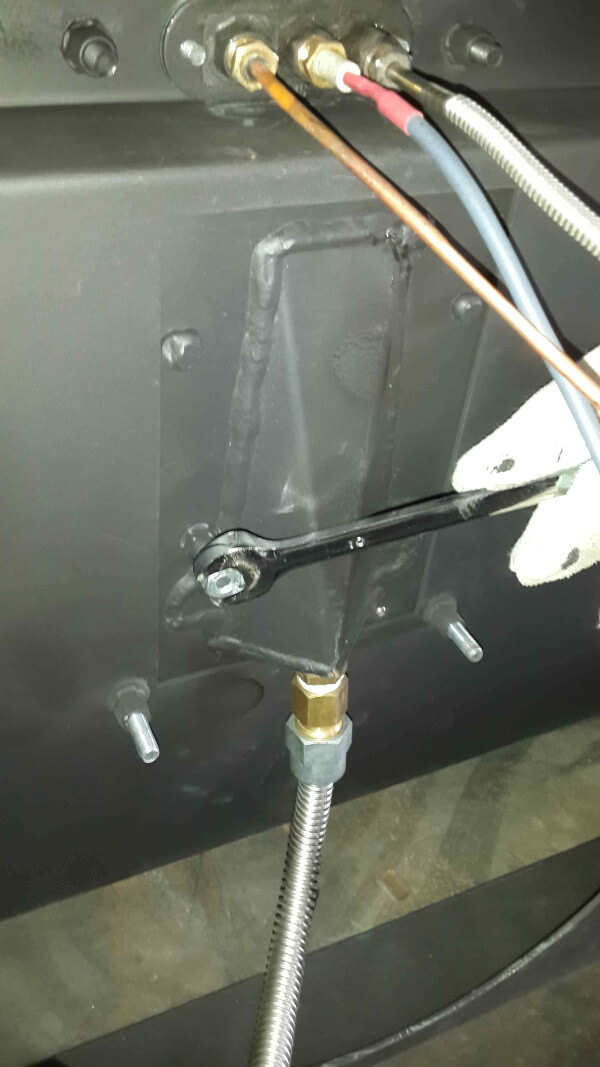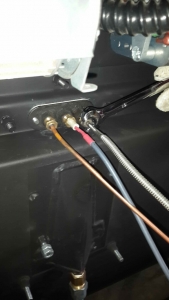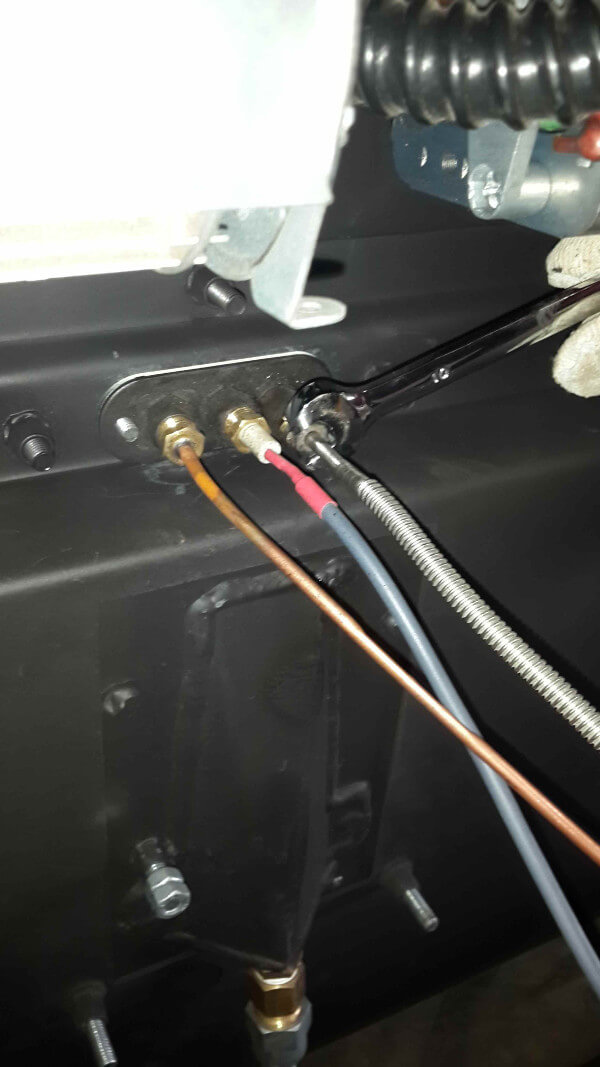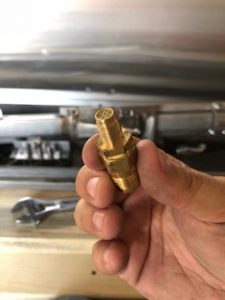 3. Technician note: The orifice housings have flared heads and will seal if threaded correctly. This results in a closed gas system with less hassle.
4. Replace Burner Orifice; while properly aligning threads when re-connecting. Finally, reinstall orifice housing into burner port and reconnect gas line.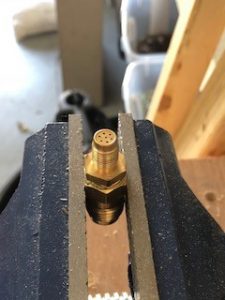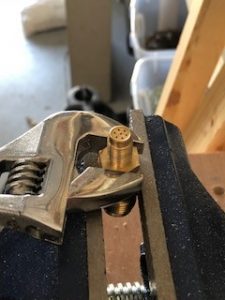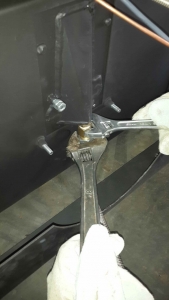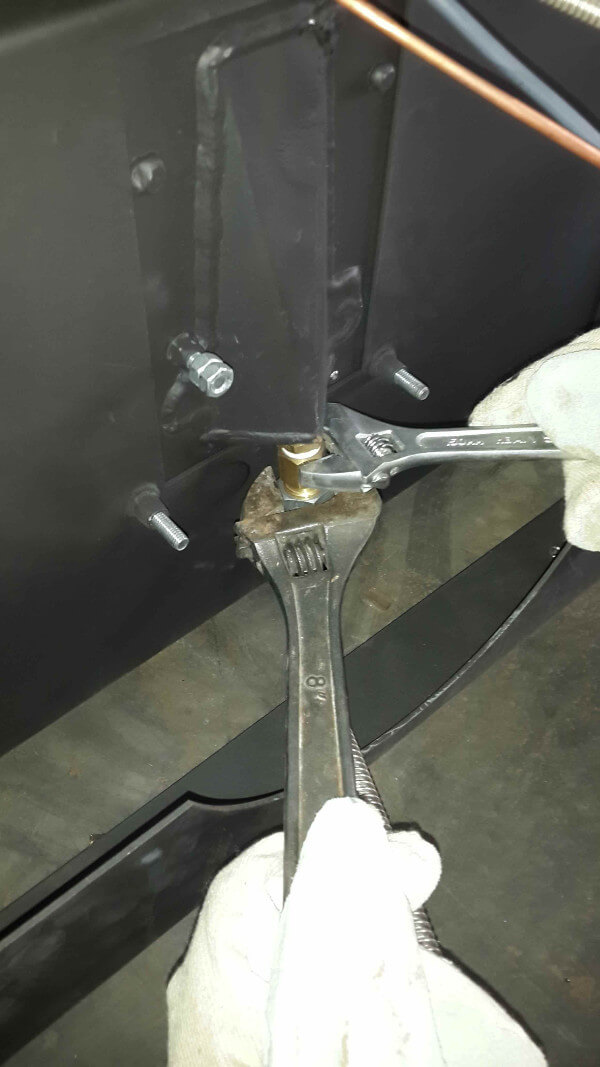 5. To gain access to the Pilot Orifice, remove the Pilot Orifice Assembly.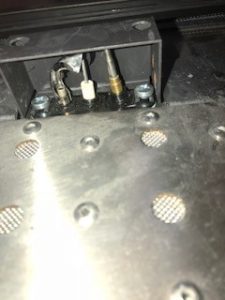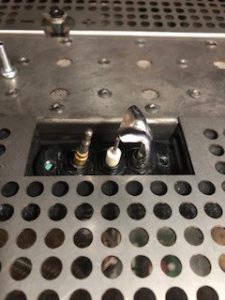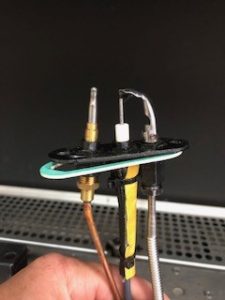 6. Replace Pilot Orifice; while properly aligning threads when re-connecting. Finally, reconnect the gas line and remount the pilot assembly.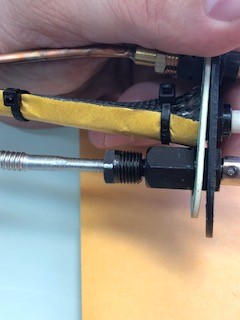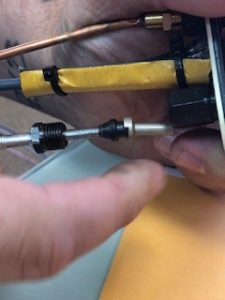 7. Close the unit air shutter in order to alter unit BTUs.
8. Techs will call Flare Fireplace support to adjust BTU on the gas valve to ensure high quality flame results.