Modern
Commercial

Frameless Fireplaces
Commercial spaces are terrific examples of design and construction. Whether clients meet in the lobby as the entrance to your space or are fully immersed in your restaurant space; Flare makes the perfect staple to impress and warm all.
With our 7 models offering 16″, 24″ or 30″ glass heights across window lengths ranging from 30″-100″: We offer the same great linear fireplace solution for any commercial design that comes standard in our residential line. If having our Safe Touch Double Glass and Cool Touch Wall standard in every one of our Frameless Commercial fireplaces isn't enough; the reliability of our electronic ignition is as consistent as flipping a switch to control your Flare which presents huge advantages in restaurants, hotels and office spaces.
Be assured that Flare's commercial corner lines still come with crystal clear glass-to-glass connections. No obstructions from corner framing, screens or silicone just a pathway into the heart of flames radiating from our advanced 3D Burner System.
With the same heat production properties of our Residential CSA Certified Fireplace Heaters, Flare can be further adapted to suit any commercial area with the implementation of it's heat removal system, The Summer Kit. Flare's Commercial Fireplace line also comes without any requirement of Power Vents to run properly. In the event your vent run requires it, however, each unit can still be paired with any of the 3 Power Vent systems Flare continues to offer.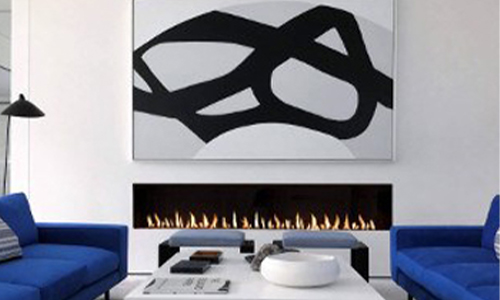 Linear Design
The linear direct vent fireplace is designed to appear longer across your space, creating the appearance of your fireplace hanging effortlessly in your wall. The term "linear fireplace" is used to describe the long rectangular glass opening and can be specified by length and glass height.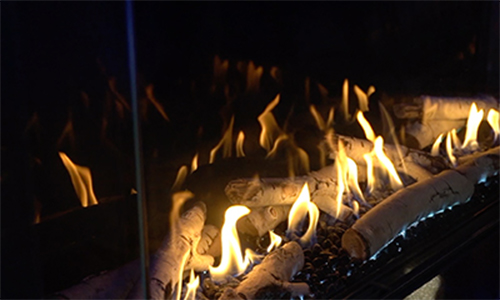 Ceramic Black Reflective Back
All Flare Fireplaces have the option to upgrade to a black ceramic Reflective Back panel. This panel adds depth by increasing the reflection of your flame and media on the back or sides of your fireplace.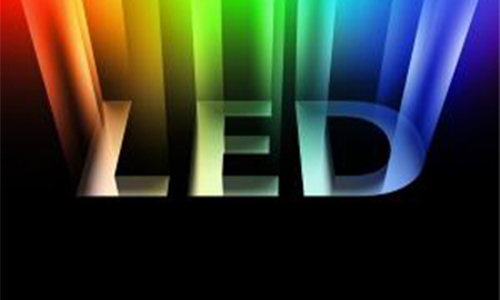 Multicolor LED Lighting
The optional multicolor LED kit lights up your firebox with any color in the spectrum using the included remote. Set the color and the memory will remember your choice each time you power the unit on or off. You can also power the lights independently to use the lights regardless of if the fireplace is on.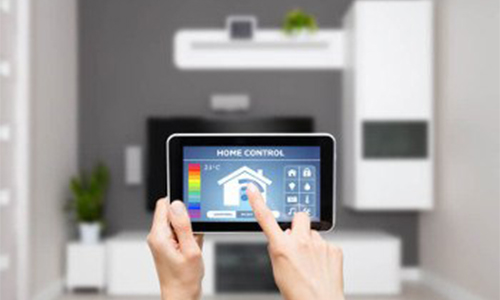 Home Automation
The modern electronic gas valves equipped on all Flare Fireplaces enable your fireplace to be integrated into a new or pre-existing home automation system. Using signal relays brought to the fireplace, you can control your Flare using your Home Automation hub to control turning your fireplace on and off.